You can get to the Goyt Valley by bus, car, cycling or via longer walks linking Macclesfield, Buxton and Whaley Bridge for example through Macclesfield Forest and Wildboarclough.
Bus & Rail
There are bus routes along the Whaley Bridge to Buxton road, the A5004 and the Buxton to Macclesfield road, the A537 with a bus stop at the Cat and Fiddle Inn. For up to date information on bus timetables contact Traveline:
Telephone 0871 200 22 33 – 7am to 9pm daily.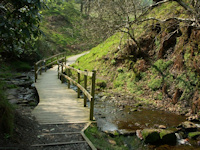 Calls from BT landlines cost 10p per minute plus 6p set-up fee per call. Mobile and other providers' charges vary.
For Derbyshire information (if calling from elsewhere), key 85 when you hear the greeting message start.
If you are calling from a mobile phone, select Midlands first, then East Midlands, for Derbyshire information.
Bus timetables can also be located from local bus enquiry offices and tourist information centres in Macclesfield and Buxton.There are railway stations in Macclesfield and Buxton and at Whaley Bridge which is on the Manchester to Buxton line.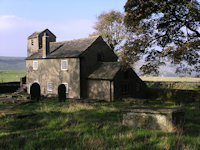 Road Links & Car Parks
Access by road to the valley is via three routes. The easiest and most popular is from the Macclesfield to Buxton A537 road, Derbyshire Bridge is signposted from the road and a short drive will bring you to the Derbyshire Bridge car park where there are tourist information boards. You cannot progress any further into the valley by motor vehicle from this point as a one way system operates through the valley at all times. there are certain exceptions to this rule including special permit holders, cyclists, walkers and horse riders. The postcode for the car park is: SK17 6TT, grid reference: SK 0185 7155.
From the west arriving at the valley from the Rainow direction will bring you to the Goyt Valley via 'the street' there is a car park on the right close to where the road splits, in one direction taking you over the Errwood dam and in the other straight on towards Errwood and Goytsclough Quarry. Grid reference: SK 0135 7561. From the start of May until the end of September the road is closed on Sundays and Bank Holidays from 10:30am – 5:30pm from the street car park to Derbyshire Bridge. At other times there is a one-way system in operation but be warned this is a very narrow track through the valley and is often icy in winter.
The car parks in the Goyt Valley are free of charge.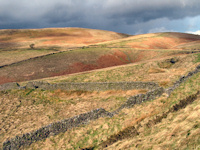 From the Whaley Bridge to Buxton road, the A5004 the Goyt Valley is signposted. There is a steep drop down to valley from here with the first car park to be reached the ones at Goyts Lane at the top of the Bunsal Incline.
Easy Access paths are available from Goyts Lane Car Park along the old Cromford and High Peak railway line and also along the road through the valley, easily accessed from the Street and Errwood car parks, (when accessible).
Toilets
There are toilets at the Derbyshire Bridge car park, grid reference: SK 0185 7155 (limited opening – Summer: 9am to 8pm Winter: 9am to 4pm ).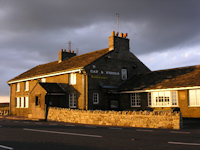 Nearby
The Cat and Fiddle Inn, (currently closed) is within walking distance as are the Dunge Valley Hidden Gardens, open from March to August with a tea room. Buxton and Macclesfield are popular nearby market towns. Macclesfield is known as Silk Town thanks to its industrial past and there are many museums to visit in the town. Buxton has its own Opera House and the Pavilion Gardens host events all year round including specialist craft and antique fairs. To see more local landscapes a visit to Goyt Valley can be easily combined with a visit to nearby Wildboarclough, Macclesfield Forest, Teggs Nose and Axe Edge Moor.
Accommodation
Bed and Breakfast accommodation can be found locally and self catering facilities in the Peak District can be booked through Boots and Paws and Cottages4You:
*NEWS* Save an additional 5% discount off all accommodation booked through our partner website with Cottages4You. Book online or call 0345 268 1478 for more information, quoting reference PART05 to receive your 5% discount.